Day 2 Afternoon Tour
Shopping at central market
After lunch it's only 1.30PM, after discussed with our driver we decided to stop by at central market. There are two local markets in Siem Reap. One is central market and one is old market. Since old market is within walking distance from our guest house which we can go on our own we have opted for this one.
There are many souvenirs sold in the market. We were walking around and didn't buy much as we have already decided to do our shopping in Phnom Penh in it's Russian Market which we can find more varieties in there. But I did purchased some key chains, one of my friend bought a very nice wood crafted Apsara.
It was very hot and there is no air conditioning in the market. We dare not to walk far because we scared our driver could not find us. We sat tiredly in front of a convenient shop.
Finally we saw our driver and we moved to the next destination.
Visit to Artisan D'Angkor
Artisan D'Angkor is situated right in front of our guest house but we never pay attention to it. We were greeted by a Cambodian Chinese and he guided us to tour around.
Artisans d'Angkor was established as a natural offshoot of the Chantiers-Écoles project as a school-to-work transition for the young craftsmen that had been trained. With the forming of this training institute, many youngster gets to train to draw, paint, craft and subsequently work with the center. The products made in Artisan D'Angkor are all exported to oversea and the money made are used to help the people in Cambodia. According to the person in charge, Artisan D'Angkor has helped many poor families around.
After returned to Malaysia only I realized non of us took picture in Artisan D'Angkor.
More photos from its official website:
http://www.artisansdangkor.com/html/artisans_angkor/album_photos.php
Sunset at Tonle Sap Lake
Tonle Sap Lake is very unique in the way that it doesn't look like a lake, it's as huge as I can categorized it as a sea. When the water in Mekong River is over flowing it flows to the Tonle Sap Lake in the raining season and the water flown back to Mekong River from Tonle Sap Lake during the dry season. Raksmey told us that during dry season the water is very clear that we can actually see through it but unfortunately the time we visit it's raining season and the water is very dirty.
On our way to the Tonle Sap Lake, the houses are very simple and we feel very sad for them. Raksmey told us that some of them are from vietnam, they have to move their home according to the water level. When the water level is high they'll be living on the water and they live on the land when the water level is low.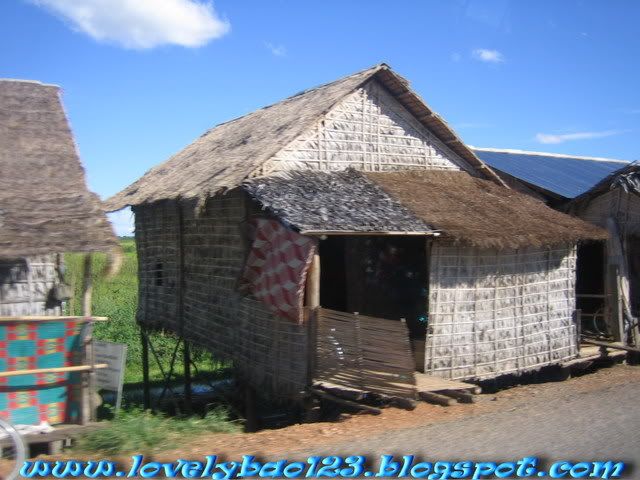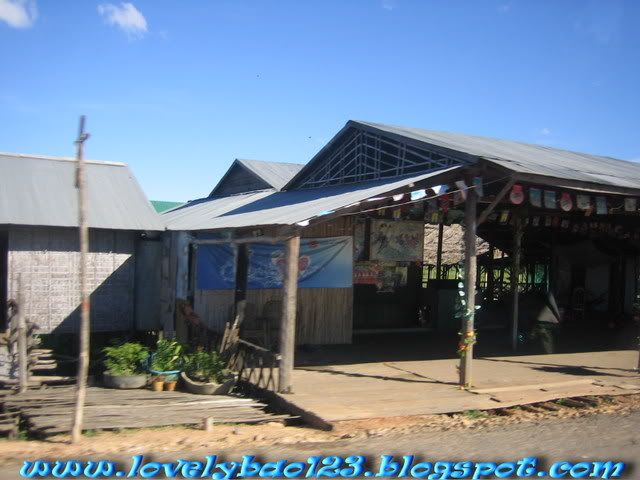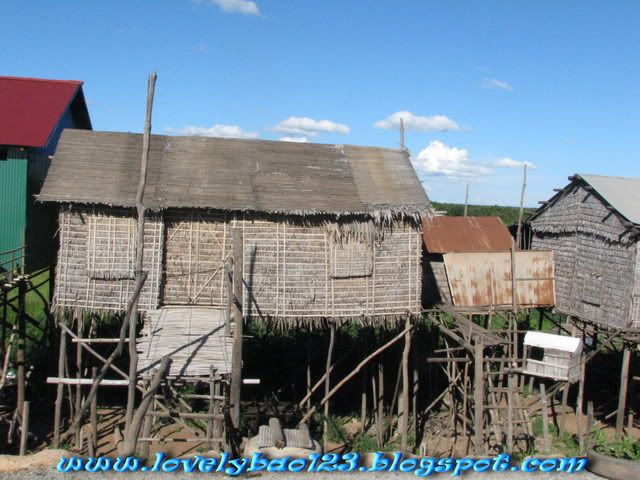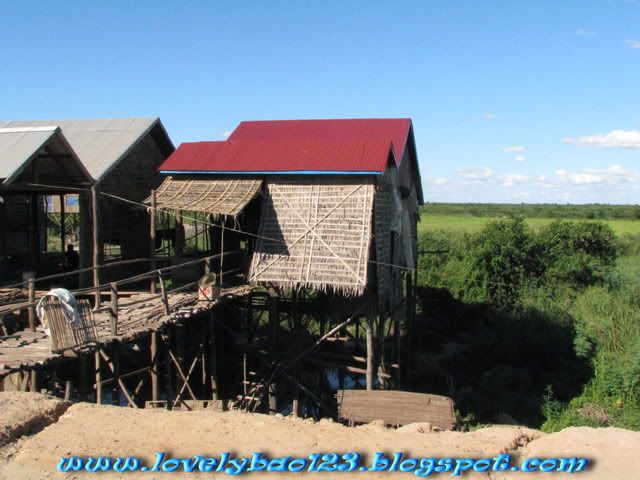 # Rice field along the way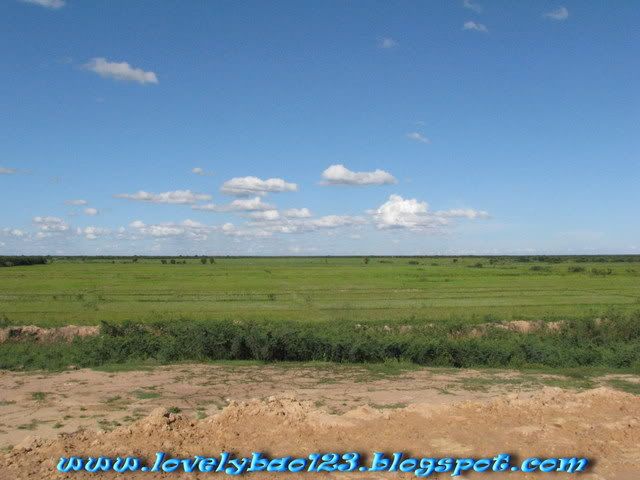 # The so called convenient store on the bank of Tonle Sap Lake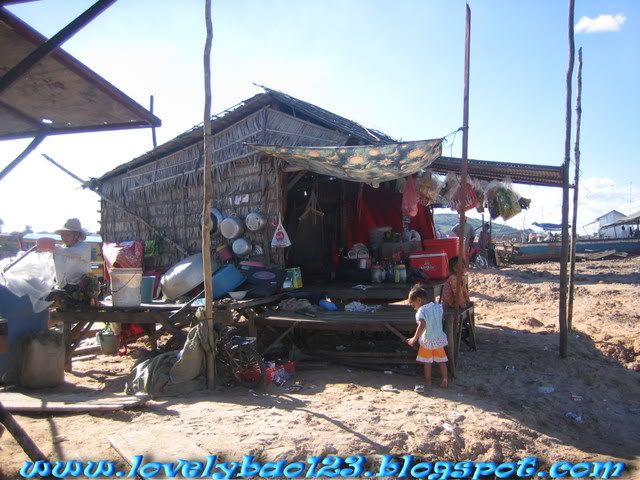 # The boat we took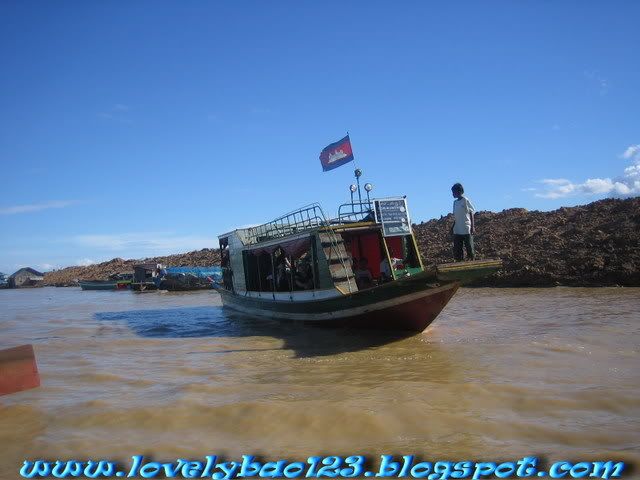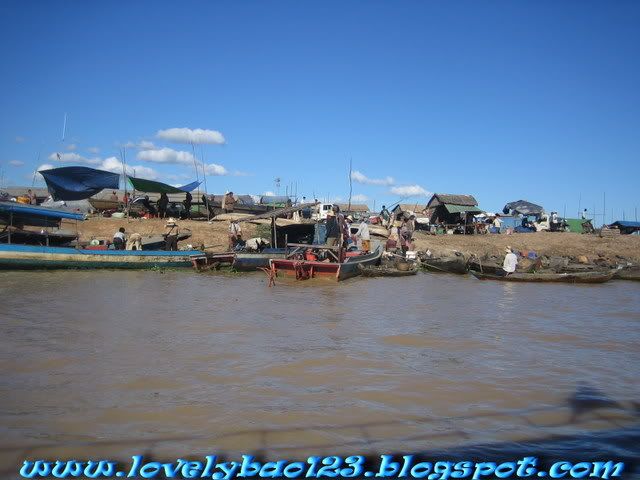 # The school, kids playing on the roof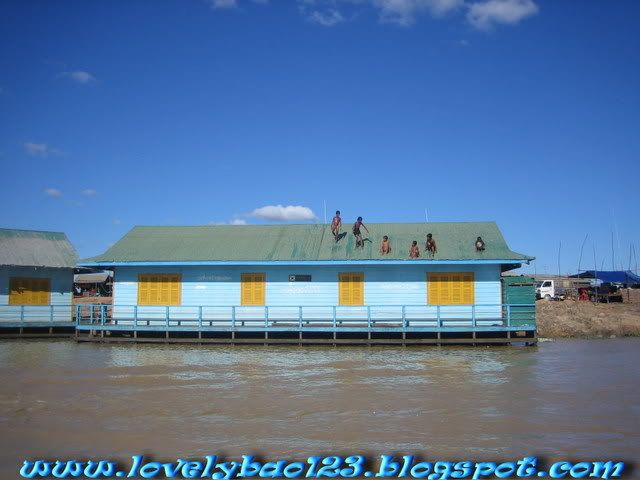 # The floating basketball court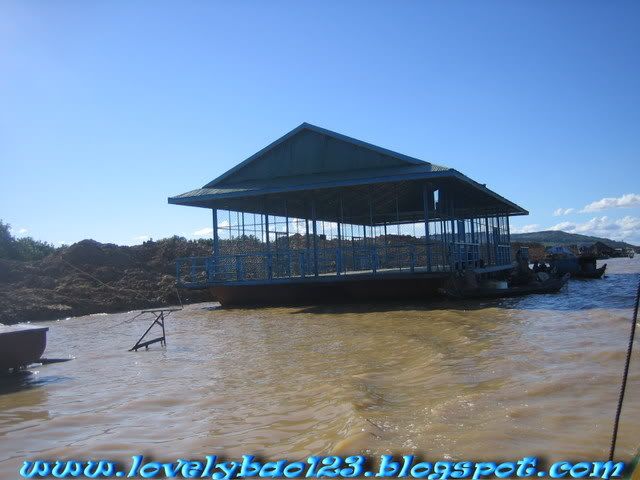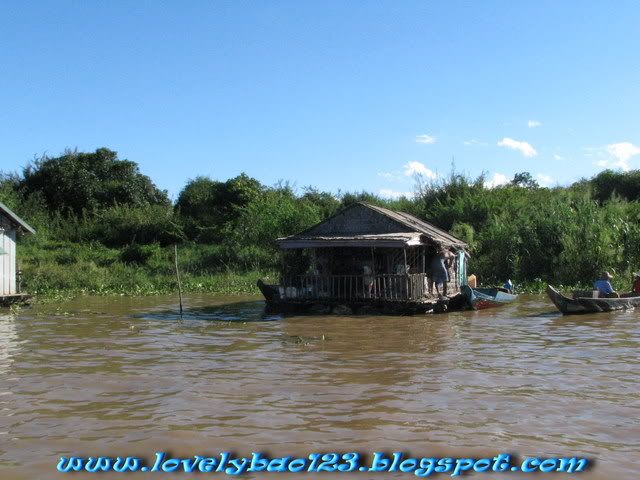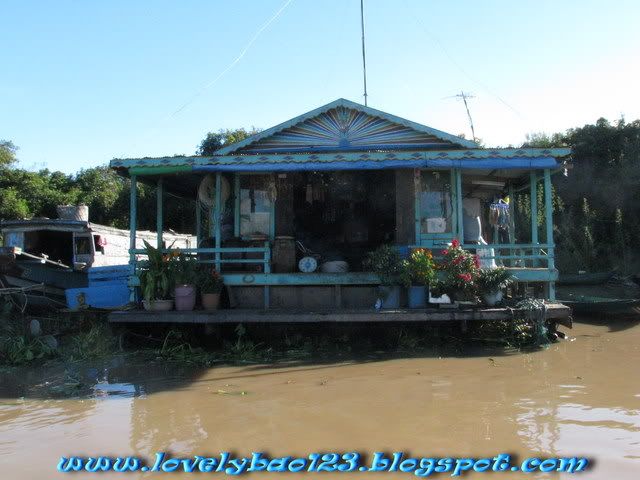 # It's still very early for sunset, so we stopped by this floating restaurant.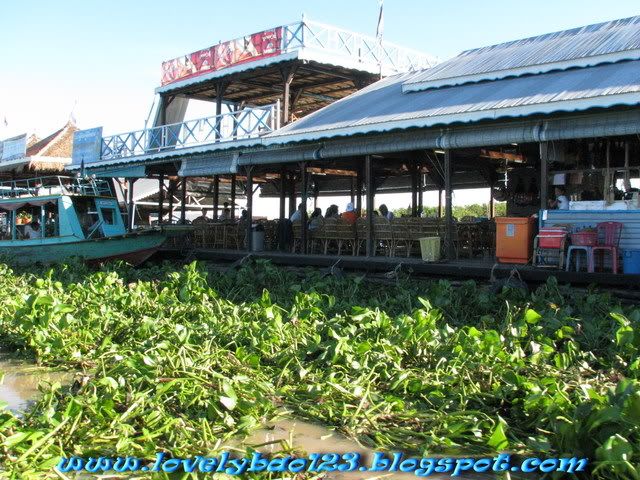 #
The crocodile believed to be kil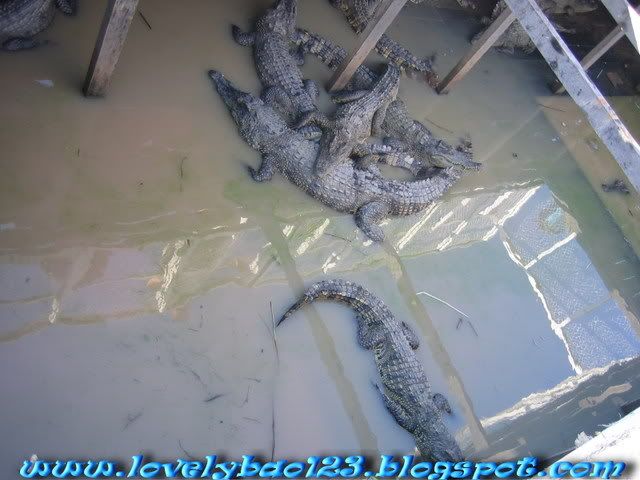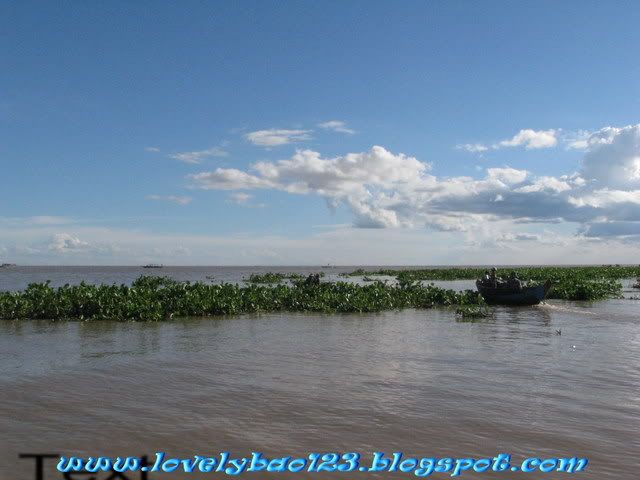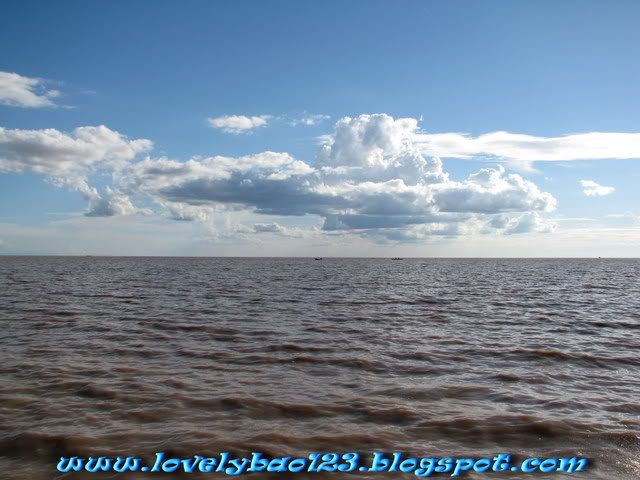 The sunset in Cambodia is quite late, we wanted to view the sunset from Tonle Sap Lake but it was too cloudy.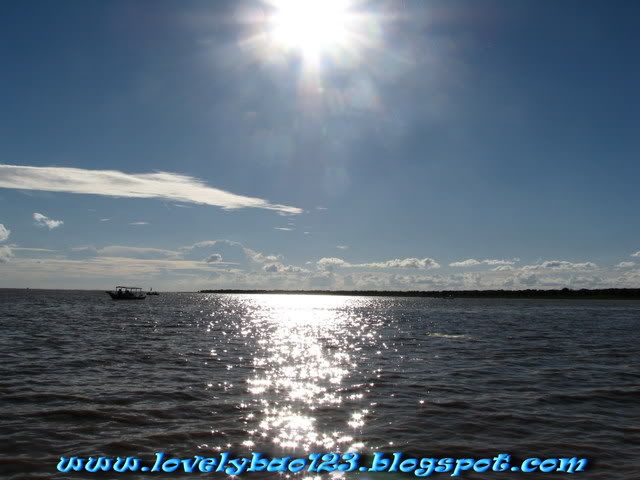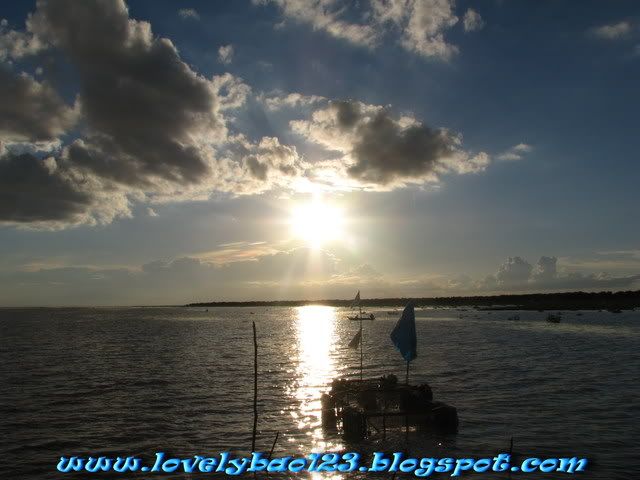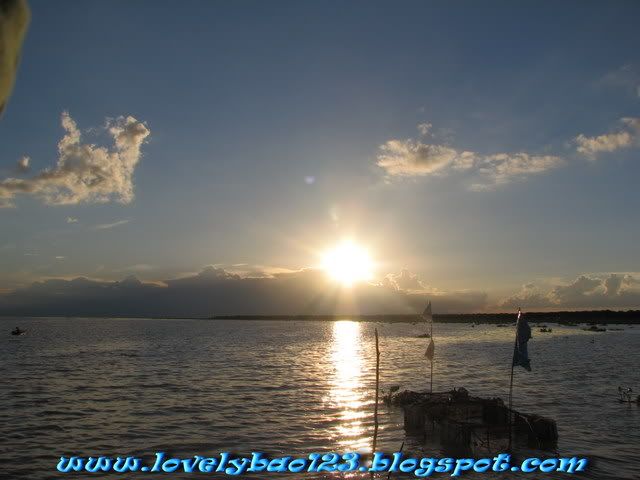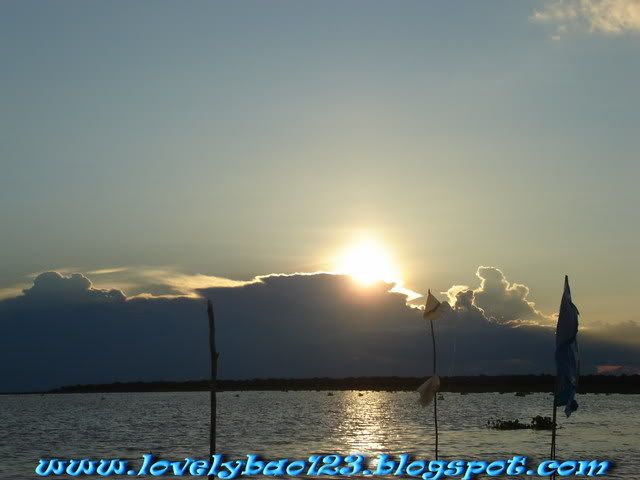 # Dark clouds were moving fast accross the sky...